News
Upcoming Events!
Bloomington Open Studios Tour: June 7+8 
Come check out my studio at the Fell Building!
Solo show at the Fell Building for the month of July
Craft show dates coming soon!
3.3.14
New things are in the works, now that I'm finally forcing myself out of hibernation mode. I'll be doing a lot less spring and summer craft shows so that I can focus on my biggest solo show ever this summer.  Watch out for majestic animals with rare color mutations. I have been researching them obsessively. 

11.7.13
2014 calendars are finally here!
Get one on Etsy or one of my upcoming holiday shows!
9.25.13
I've been adding lots of new prints to the shop from my "Goldmine" series. Check them out here! 
6.17.13
New stuff is in the shop!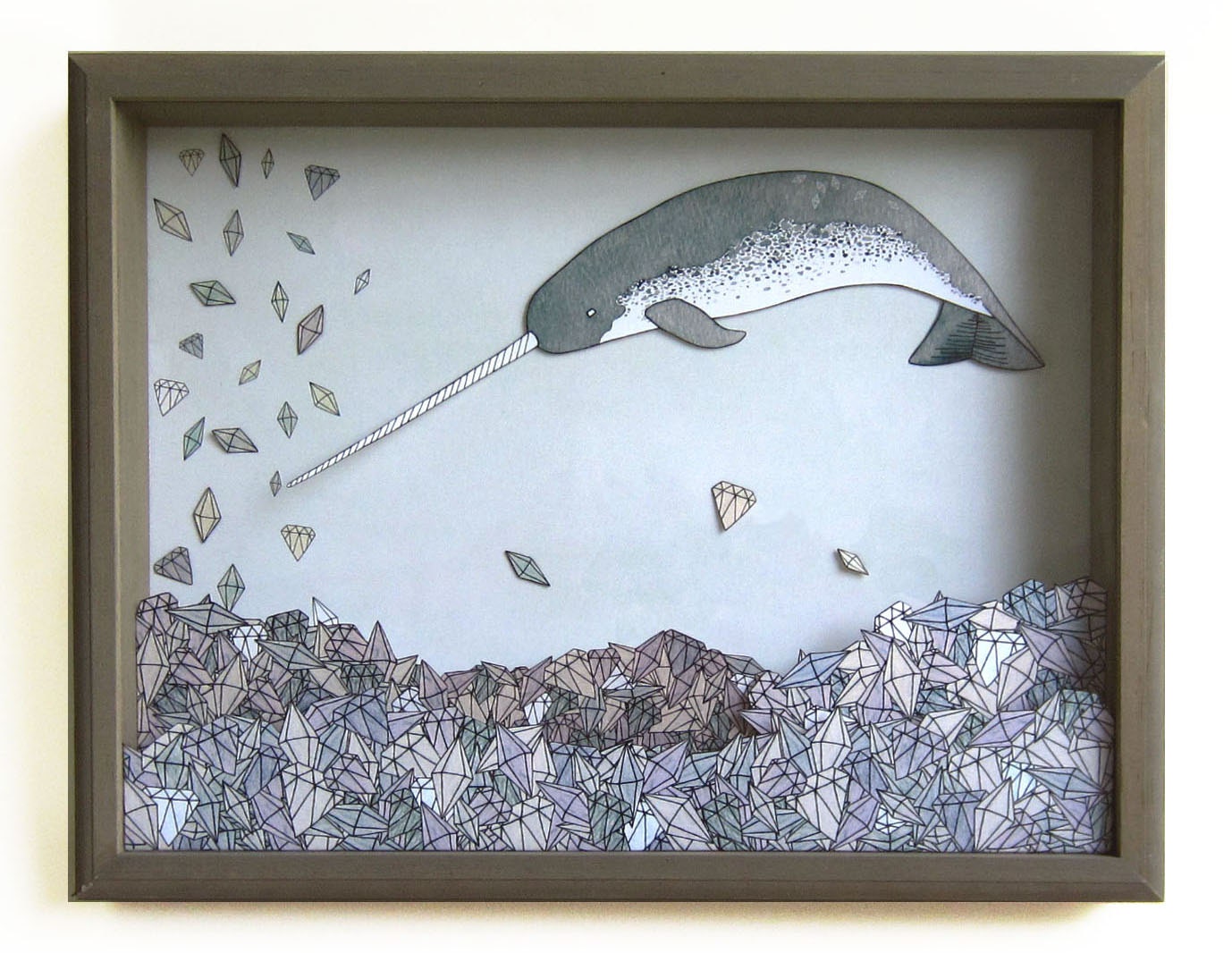 2.15.13
"Goldmine" is a collection of new work by Sally Harless, a full-time artist in Bloomington, Indiana. Every piece depicts one of Sally's favorite animals, each with its own particular golden element. The work is largely about the discovery of hidden confidence, optimism, and courage.
1.2.13
Happy New Year! 
2012 was my busiest and most successful year ever! I have taken a much needed break and am now getting back to work. I have an art show this March at Boxcar Books here in Bloomington, IN. Let me just say that you should expect to see some metallic elements springing up. 
I still have 2013 calendars in the shop! They are full of triumphant animals like this narwhal here:
Have comments or questions? Send an email to sallyATsadlyharmless.com.